If three data points make a series, then today's interview (which follows discussions with the leaders of edX and Coursera) should establish this Friday spot at Degree of Freedom for continuing conversations with important voices in the world of free learning.
Today, we're going to switch from talking with company executives to talking with students, starting with a very special student who managed to pull off a One Year BA even before he had MOOCs to fall back on.
Scott Young is the fellow I talked about a few weeks back who, with his MIT Challenge project, challenged himself to learn everything you'd get from studying computer science at MIT for four years in just twelve months (similar to what I'm doing this year in the liberal arts subject of philosophy).
This is less an interview than a conversation between the two of us on our mutual extreme learning projects, the nature of MOOCs and where we see education moving in light of new technology-driven delivery models.
Scott will be posting a video version of this interview on his site shortly, but in case you can't wait (or would rather listen to than watch us), here is Part 1 of that hour-long discussion (with Part 2 available here).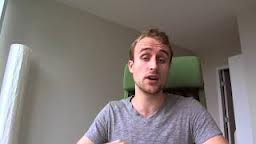 Note: This interview was recently incorporated into a new Degree of Freedom podcast which can also be downloaded from iTunes.
Podcast: Play in new window | Download
Subscribe: RSS