Jonathan Haber is an educational researcher, writer and consultant whose current work spans K-12 and higher education. His Degree of Freedom One Year BA project, which involved trying to learn the equivalent of a BA in just twelve months using only MOOCs and other forms of free learning, was featured in The New York Times, The Boston Globe, The Chronicle of Higher Education, The Wall Street Journal and other major media sources. His latest book, Critical Thinking Essentials, will be published by MIT Press in early 2020.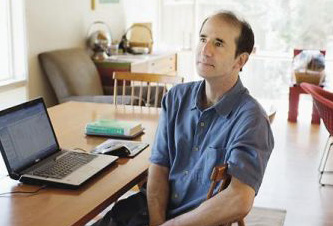 In addition to his work on how to teach and assess critical-thinking skills, Jonathan recently helped start a new graduate school of education as the organization's Director of Learner Assessment and was the founder and CEO of SkillCheck, Inc. a pioneer in the field of performance-based testing.
Jonathan's books include MOOCS Essentials, Critical Voter and National Educational Technology Standards for Students (NET*S): Resources for Assessment, published by the International Society for Technology in Education.
Visit Jonathan's consulting site to see his latest work
Jonathan's professional background can be found on his LinkedIn Profile