Continuing the series of conversations with leaders in the MOOC movement and other people doing interesting things with free learning, this week we're joined by Andrew Ng, co-founder of Coursera who tells us about his experience building one of the most powerful players in massive online courses.
As mentioned last week, I'm in the process of turning this interview series into a set of formal podcasts that should be available via iTunes sometime in the next few weeks.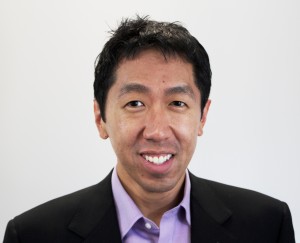 Note: This interview was recently incorporated into a new Degree of Freedom podcast which can also be downloaded from iTunes.
Podcast: Play in new window | Download
Subscribe: RSS