This week Degree of Freedom interview is with Kyle Courtney, Copyright Advisor to Harvard University (including HarvardX).
As hinted at yesterday, copyright (and other forms of intellectual property law) represent the biggest legal minefield for massive open online education.  Infringement that might have once been given a pass in the lecture hall now represents enormous liability when moved to the global classroom.  And reading material (or content in other forms) that could once be safely assigned to a syllabus in traditional classes can present massive problems for courses taken by tens of thousands of people not associated with the college or university that generated a MOOC.
Kyle's task is to make sense of this newly emerging legal landscape, an experience he shares on today's podcast.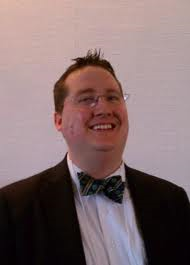 Podcast: Play in new window | Download
Subscribe: RSS