Michael Roth is President of Wesleyan University and the man behind The Modern and the Postmodern, a popular undergraduate class at Wesleyan and one of the most interesting humanities MOOCs (offered by Coursera).
I've taken Roth's course (and reviewed it here) and in a wide ranging interview we talked about his experience teaching his first massive online class, as well as about what MOOCs and other forms of technology-driven learning might mean for campuses like Wesleyan in the future.
In the first half of our interview, we discuss what it was like bringing The Modern and the Postmodern to a MOOC audience of tens of thousands.  And on next week's podcast we'll turn to broader issues of the changing landscape of college education.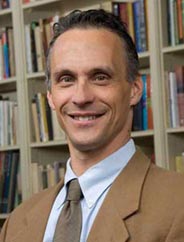 Part two of our interview can be found here.

Interview with Wesleyan President Michael Roth
[ 21:37 ]
Play Now
|
Play in Popup
|
Download