Jonathan Haber is an educational researcher, writer and recovering entrepreneur working in the field of technology-enabled learning. His Degree of Freedom One Year BA project, which involved trying to learn the equivalent of a BA in just twelve months using only MOOCs and other forms of free learning, has been featured in The Boston Globe, The Chronicle of Higher Education, The Wall Street Journal and other major media sources. His writing on education-related topics has also appeared in Slate, EdSurge and other publications.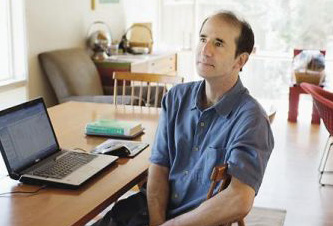 Previous to his current career, Jonathan was the founder of a SkillCheck, Inc., a provider of performance-based testing solutions to the employment and education industries. He is the author of books on MOOCs and educational assessment and developed standards and certification exams for the Internet and Computing Core Certification (IC3), a curriculum used to teach and assess Digital Literacy skills worldwide.
Jonathan has also worked as a strategic consultant to the professional assessment/certification and educational-publishing industries and is currently providing consulting, writing and public speaking services to organizations interested in tapping his unique experiences and thought leadership in areas related to education and technology.