If anyone's interested in meeting up, or just hearing a talk about MOOCs and my Degree of Freedom One Year BA project, I'll be giving a talk at Harvard's new Ed Portal in Allston next Tuesday, March 3rd, at 6:30 PM: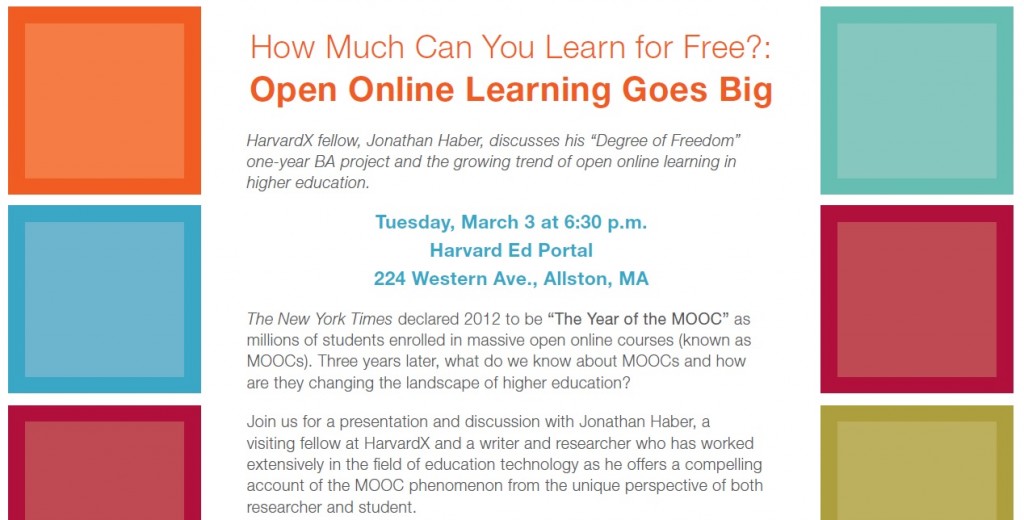 Word has it that food and drink will be served, and there will even be a chance to pick up a signed copy of MOOCS: The Essential Guide.
For more details (including all-important transportation requirements) check out: How Much Can You Learn For Free?
Hope to see you there.