Today's interview is with Cathy Davidson, John Hope Franklin Institute Professor of Interdisciplinary Studies at Duke University, author of Now You See It: How Technology and Brain Science Will Transform the Way We Live, Work and Learn, and the professor behind the upcoming Coursera MOOC on the history and future of higher education.
Professor Davidson has been working collaboratively with hundreds of other academics on subjects related to the future of higher education.  And on today's podcast, she'll be sharing her historic perspectives and contemporary insights on the significance of MOOCs and other forms of technology-driven learning.
A couple of quick notes regarding this week's show:
First apologies for sound quality issues that led to some echoing during the interview
Critical Voter fans might spot some cribbing I did from that previous work towards the end of this week's show
As mentioned yesterday, the next Degree of Freedom podcast will be published the first week of September
Enjoy!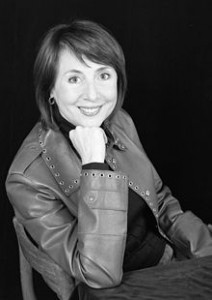 Podcast: Play in new window | Download
Subscribe: RSS